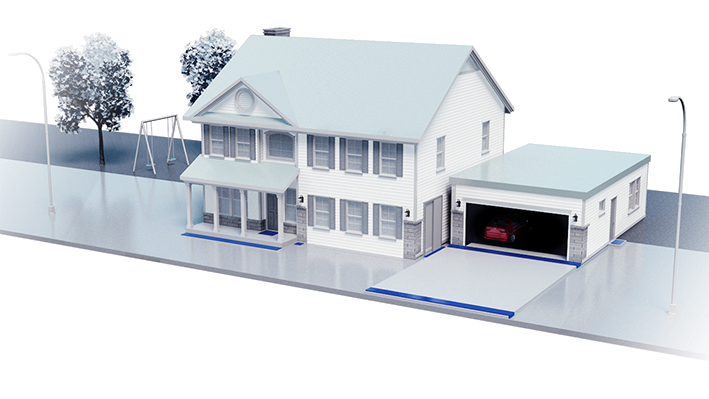 A designer range of linear and point drains for bathrooms. A variety of lengths and designs, including a tile insert, are available. Water activated lights complete the range.
QuARTz Premium – High end stainless steel channels with stainless grates. Custom lengths available on request. QuARTz Premium products are made in Germany and offer a level of quality unequaled by any competitive products in the market.
QuARTz Plus – High quality ABS plastic shower channel drains with grates made in stainless steel. QuARTz Plus products offer a modern, high quality product for renovation projects where budget constraints exist.
ACO Self - Products for the garden, landscape and home
ACO manufactures and markets surface drainage products for the home and garden. These products consist of grated trench drains and drainage basins made from a choice of plastic or durable polymer concrete and are available in different sizes to suit any drainage requirement. Bodies and grates are made from either plastic, steel or iron and will support a 5 tonne wheel load whilst keeping areas safe for many years.